Studies show that children who are exposed to and practice manners at an early age are:
68% more likely to do well in school
79% more likely to get along with teachers
100% are more fun to be around!
This website was created to be your manners resource. We hope you'll find information that will help your children become more self-confident and well mannered.
If you're interested in teaching manners and becoming a Certified Etiquette Instructor, please visit our "Teach" page for more information.
Please be sure to sign up for the  e-newsletter at the top of the page. When you do, you'll receive class schedules, complimentary tips, and valuable information to help your child learn, improve and practice their manners.
Who is Suzanne Willis?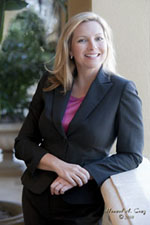 Suzanne Willis is a nationally recognized etiquette expert who loves teaching manners to children.
After spending more than a dozen years as the director of public relations for luxury hotel companies including The Ritz-Carlton and Mandarin Oriental, she created "Mimi's Manners" etiquette classes to instill confidence in kids while teaching basic manners in a fine-dining setting. The class was named in honor of Suzanne's grandmother, "Mimi" (see below).
Suzanne uses her professional experience in hospitality along with the lessons she learned from her grandmother to teach manners to children, teens and adults. She uses humor to make everyone feel comfortable in what is typically considered a stuffy, formal situation.One of Suzanne's favorite quotes is by Ralph Waldo Emerson "Manners are the happy way of doing things" and she believes that having good manners does indeed make people happy.
3 Great Reasons to Interview Suzanne for TV, radio, magazine or newspapers
Who is "Mimi"?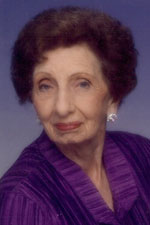 Florence  Black was affectionately known as "Mimi" by her four grandchildren. She lived most of her life in Ft. Myers, Florida and was actively involved in her community. She was a stickler for manners and encouraged good behavior by creatively teaching etiquette tips that her grandchildren could easily remember. One example includes the special "E's off" reminder. "E" represented the elbow—and "E's off" was her gentle reminder to take the offending elbow(s) off the table.
Mimi was active in her community and served on the Advisory Board for the Thomas Alva Edison Winter Home for more than 30 years and had the pleasure of meeting Thomas and Mina Edison when she was a young girl. Mimi also served as an officer in many charitable organizations including Elizabeth Benevolent, Edison Garden Club, Women's Community Club, Key Investment Club, Collector's Club and was on the Alter Guild for the First United Methodist Church. When she wasn't busy with her many charitable organizations, she could be found tending her garden or having afternoon tea with her friends. Mimi passed away in 2004, and we're certain that she continues her afternoon tea parties and love of gardening with her friends and loved ones in heaven.