Coloring Book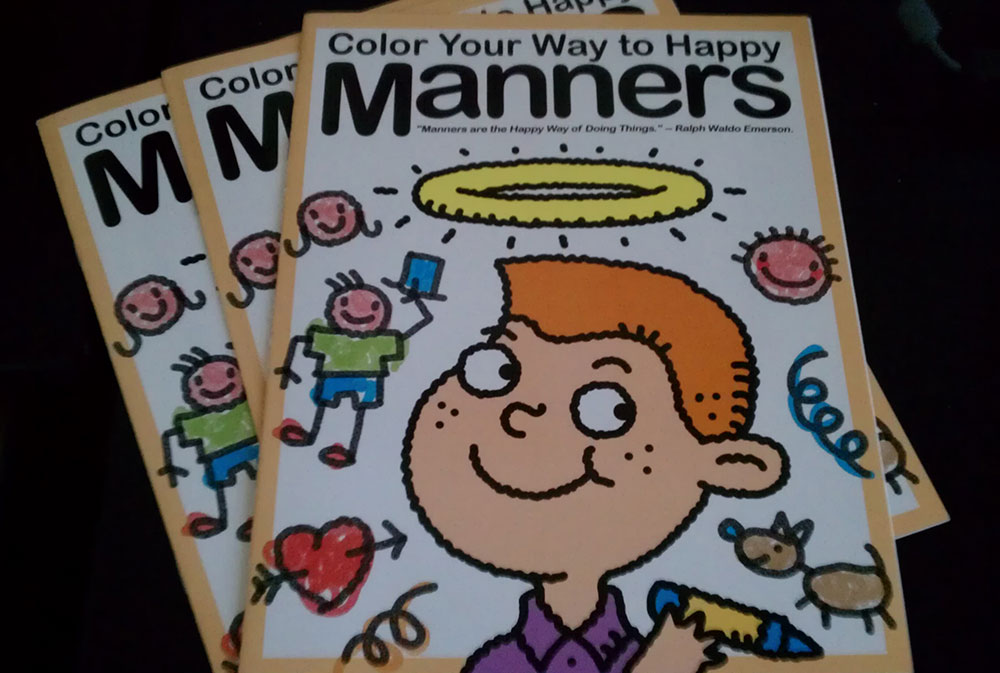 Kid love to color! In this 8-page coloring book, children can play with colors as they learn about good manners.
Playful and silly, this coloring book is a terrific introduction to manners for younger children.
Perfect for a classroom, Brownie Troop, or simply to share with friends and family!
COST:  6 coloring books for $8 or $2 per book.
Mimi's Manners Placemats
Download this placemat to teach your children the way to set the table.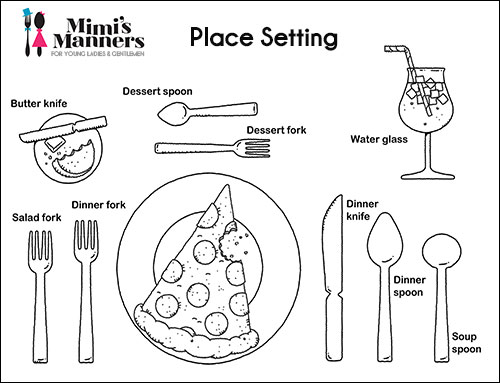 Coming soon!
Manners for Little Ladies & Gentlemen:  Ten Manners Every Child Must Know!
To be notified of the release of this new book, please sign up here.