By Debra Kirkham
Spring is in every detail this season with the special pleasure of vibrant blossoms. 

Enliven your day with the delightful experience of Young Living Essential Oils infused Tea options.
Black Tea with Young Living Peppermint Essential Oil
Pour water into your teakettle.  The running water is filled with oxygen and brings oxygen to the tea leaves.
Add 1 teaspoon of tea leaves per person then 1 teaspoon for the teapot
Pour the hot water from the teakettle into the teapot over the tea leaves
Your water in the teapot will now be just below boiling
Brew for 3 – 5 minutes
Add 1 drop of Young Living Peppermint Essential Oil
Use your tea strainer to keep tea leaves out of tea
Enjoy the aromatic and delicious flavor
Slique Tea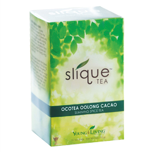 Uplift your day with this delicious blend of tea sure to become a favorite with the flavorful enjoyment of cocoa powder, vanilla essential oil, and frankincense powder.
Slique tea comes in convenient tea bags.
Brighten your day by using your favorite black, white, or oolong tea infused with Peppermint Essential Oil for an aromatic flavorful tea.  The Young Living Essential Oils brand Peppermint Essential Oil can be used to drink, while other brands we do not know if you can drink.
Tea Etiquette
Move your teaspoon front and back, not in a circle
While moving teaspoon front and back do not make a noise with the spoon inside of the teacup
Always remove the spoon from the teacup
Do not sip the tea from your teaspoon
Place teaspoon to the right side on the tea saucer
The teacup handle faces to the right at 3:00 on the tea saucer
While drinking your tea look inside of the cup not over the brim
Photo of Slique tea taken from Young Living Essential Oils 
Dogwood Tree Blossoms Photo taken by Debra Kirkham, Westhampton Beach, New York